"Skyflow has taken the best ideas of data vaults built at companies like Netflix and delivered them as a service with a simple Stripe-like API."
Jitender Aswani
Head of Data and Eng, Moveworks &
Former Head of Security/Privacy Eng, Netflix
"We were up and running on Skyflow in just hours, rather than the months it would take to build and implement even a fraction of this data privacy rigor."
Boe Hartman
CTO at Nomi Health
"With our previous provider we'd have to pay for every field we pulled back. We ended up having to compromise on what we're doing to build and work around our tokenization provider. The pricing we found with Skyflow means we don't have to worry about that anymore."
Ed Cortis
CTO at Unifimoney
The most flexible solution on the market, Skyflow's data vault takes minutes to set-up and is built using a zero-trust architecture that protects your sensitive data while accelerating your go-to-market plans.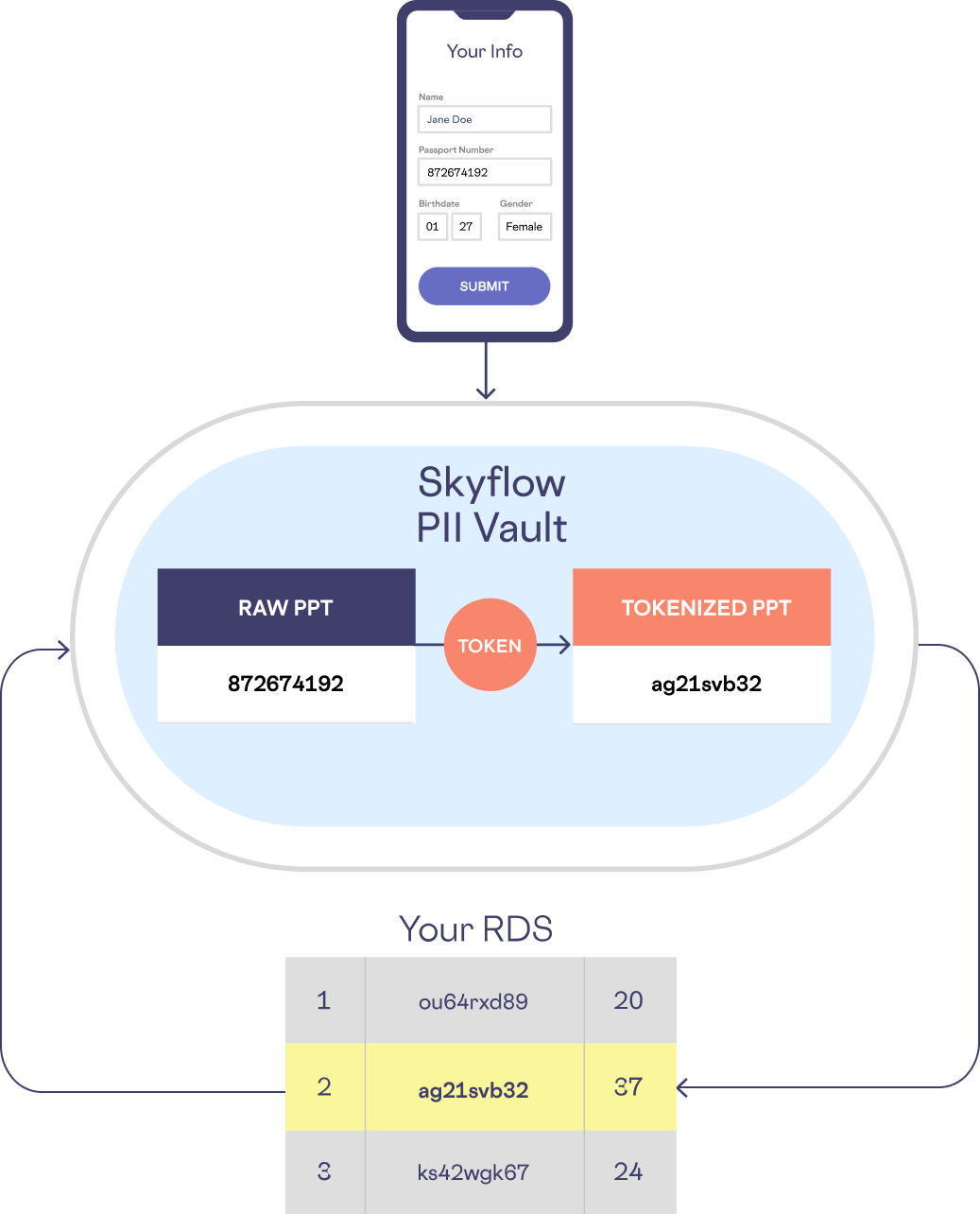 Pairing tokenization with polymorphic encryption, data redaction and unlimited API calls, Skyflow offers an all-inclusive data security and compliance solution that integrates smoothly with your existing applications.
Issuer/Processor API Integrations
Identity and Access Management
Configurable Vault Schema
" frameborder="0" allow="accelerometer; autoplay; clipboard-write; encrypted-media; gyroscope; picture-in-picture" allowfullscreen>
Learn More
Avoid the limitations of proxy-based services or the cost and risks of developing an in-house solution. Let us show you why Skyflow is the better way — sign up for a demo today.